Christie Fink

Chief Implementation Officer

Lori McNeel

Specialty Consultant

Dondra Edwards

Practice Management Consultant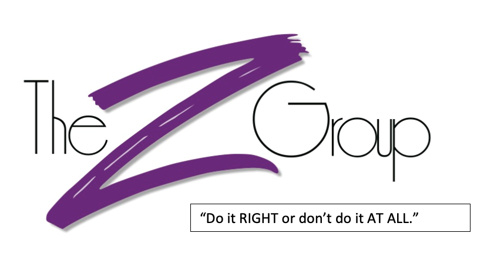 2020 MEDICAL BILLING CREDENTIALING AND E-FILING PORTAL SET UP OPTIONS
ONLY available to offices that have attended the Z Group in-house, group course(s). Attendance must first be verified.
Before filing any medical claims and prior to any web-based protocol set up by our Senior Consultant, should you wish to go that route, the office must go through the credentialing process and also be ready to go with the Change Healthcare clearing house. You are free to do this on your own or have it done expeditiously by our expert Consultants, all of whom have years of experience and contacts established within the industry.
I. CREDENTIALING
This service covers credentialing with all commercial medical insurers, with which you want to become non-participating providers/to which you will be filing claims. This includes the following:
• CAQH credentialing
• NPPES compliance
• NPI updates, as required
Medicare provider applications and Medicare DME applications require a separate process through the PECOS system (not through CAQH) to obtain a provider number for each, if Medicare credentialing is requested by the Doctor. Completing these lengthy applications is not a part of this agreement and requires a separate agreement.
TriCare application or credentialing is not included and requires a separate agreement.
FEE IS per Provider
ALL FEES ARE PRE-PAID
II. e-FILING PORTAL SET UP ASSISTANCE AND TRAINING
The basic training with CHANGE HEALTHCARE, as part of the Z Group negotiated set up package with Change Healthcare, is rarely sufficient to know, and become the expert at, navigating the Change Healthcare web site and your individual portal. Intense training with our expert e-filing Trainer takes you to the next level and ensures that you are completely comfortable using the portal, and all of the services available to you through Change Healthcare.
* Three (3) phone training sessions, of unlimited length for each call
* Troubleshooting submissions
* Five (5) email follow-ups, with questions
Change Healthcare subscription clearinghouse services are not included in this agreement and must be set up with Change Healthcare directly.
FEE IS per billing office/EVERY TWO DOCTORS
ALL FEES ARE PRE-PAID.
FOR ALL SUPPORT OPTIONS:
*** Please note that the office is responsible for contacting Change Healthcare and setting up their client portal. It is not part of the Z Group training packages.
You can combine the set up with follow up support options and/or intense e-filing training and design your own package. You can choose to do the office set up on your own and only sign up for intense e-filing training and support. You can also switch support options from month to month. Everything is totally up to you and how you wish to proceed. HOWEVER, FOR ANY SUPPORT packages, you must already be credentialed and have gone through e-filing support training.
Please let me know and the appropriate Agreement will be prepared and sent to you through Docusign, for review and electronic signature. You will be invoiced through Paypal.
We look forward to making the medical billing program a HUGE success in your practice, benefiting your patients and your bottom line!
Respectfully,
Andrea Graham, Director of Client Relations
The Z Group LLC
andrea.thezgroupllc@gmail.com
Click to edit text. What do visitors to your website need to know about you and your business?