MEDICAL BILLING PROGRAMS AND COURSES
I've had the pleasure of working with Dr. Z for 8+ years now and her content is always spot on. She is extremely generous with her knowledge and expertise. She will always be honest and point you in the right direction. If her program isn't right for your office she will tell you. I confidently endorse her services and appreciate all she's done to help our industry."

Dr. Daniel G. Klauer
TMJ & Sleep Therapy Center of Northern Indiana
Granger, IN
April 2022
Hello Dr Olya,

How have you been? I hope you are staying safe during this rough time. I am so grateful that I had taken your course on time as I could not have survived during this competition and bad economy. Literally at this time , I am just doing medical billing cases only as compared to the regular general dentistry.
Dr. Harjot Brar
Healthy Teeth Family Dentistry
Glendale AZ
May 2020
"Very, very impressed with the PowerPoint (two day live virtual webinar, April 24-25), learned a ton! You have earned the respect of an Oral Surgeon of thirty five years, who thought I had seen every insurance trick in the book! Well organized and informative, looking forward to tomorrow.
Sincerely, Cynthia
Cynthia Satko DDS MS
Satko Oral Surgery
Western Springs IL
"Hi Dr Z,
I want to start by telling you how much I enjoyed the two-day course last week (April 24-25). Again, let me apologize for even bothering you with trying to cancel and refund the course (ahead of time, because it was changed to a virtual interactive webinar)- I'm going to put that down to stress, home-schooling, and just the craziness of Covid -19 (AND maybe a touch more drinking lol). It really resonated with me and I absolutely saw clearly you cannot cut corners here... "If you are going to do it - do it right". There is no way to succeed in doing this without doing your follow up courses, and we will gain so much more beyond the investment."
Dr. Su McNeill
Little Creek Family Dental
Virginia Beach, VA
April 2020
Hi Dr Z,
I first wanted to first off thank you for the excellent program you and your team put on this weekend (Costa Mesa CA, two day medical billing course). It was jam-packed with information, a lot for a beginner, fun and inspiring!! I can't wait to be compensated fairly for the dental surgery I do.

DR. RICHARD H. JENSEN
Jensen Dental
Brigham City UT
March 2020
I can't say enough regarding how we could not have made it through the portal set up and learning the medical billing process without The Z Group's assistance. We knew taking on medical billing in a dental world would be tough but had no idea where to start and not a clue how to begin. So, we attended the Intensive Billers' (and Doctors') course and, at that point, were overwhelmed and thought about giving up. However, with the new information we had, we knew this is still what we needed to do. At that point we signed up for assistance with the Change Healthcare portal set up. Trust me when I say there is a lot that goes into just that set up for the billing portal, not to mention your CAQH and NPPES verification, etc. that all have to have matching information. My Dr. built a new office over 10 years ago so he had different address in each site it seemed like. It's a frustrating and daunting process but we continued to trust (The Z Group's support) and we got it all cleaned up. It seems never ending, stressful and frustrating with a ton of red tape and glitches along the way-- but we got there. I have to say the team at The Z Group was awesome throughout the process. They walked us through the entire process to ensure we were set up correctly and understood what they did and why. They are very experienced and know who to go to get any issues fixed, and never leave you hanging. They talked us off the ledge many times and showed us there is a resolution to any problem!! Now we are a couple months in and have several claims out. The Change Healthcare portal gets easier for me to use with every claim I submit. The setup of the payers is still a bit confusing but thankfully we have help!! One day at a time is what I keep telling myself, so don't think this will all happen overnight. Implementing a new process into an already busy practice seem almost impossible- and it is at times- but it's worth it to help provide options to our patients that they otherwise wouldn't have. Thanks, Z Group, for all you have done- and will continue to do- to help us be successful medical billers!!
Kind Regards,
Tasha Abram
Director of Operations
Dr. Karl Jobst, Grand Lake Dental
January 2020
I just love getting reimbursed almost in totality for treatment rendered! I submitted a $3100 claim for SRP, BG, and Ext, and received $2543 and the patient only had to pay $35 for the copayment. I am so glad I was introduced to medical billing for those who qualify. She is going to be ecstatic!! I was listed as being IN with this plan, and I will get the rest of my fee from dental except for the BG since they don't cover it. I am so happy for the patient and my team!
Dr. Tontra Lowe
Awesome Smiles Dental Center
Haymarket, VA
April 2019
Christie:
You are such a wealth of Knowledge and I admire how you know everything about this (Change Healthcare, e-filing and documentation preparation). I'm sure you have stuff to use I haven't even thought of.
Thanks in advance.
Jayne Bleau, Medical Biller
Dr. Sherif Gabr
Modern Dentistry of New England

Offices in Bristol and West Hartford, CT
"(For) any billers who have been to Dr. Z's (two-day) course, the intense billing program is a MUST HAVE follow-up. Personally, it took our understanding of the intricate yet subtle complexities of medical billing to a new level. It will be well worth it and, frankly, should be mandatory for billers wanting to cut down on their medical denials and appeals. Plenty of time was allowed for one on one questioning, and answers and detailed explanations were provided to specific medical cases we were billing in our practice. We attended last month and hope to go again for a refresher!

Dr. Sherif Gabr
Modern Dentistry of New England
Bristol CT/West Hartford CT
April 2019
We are currently getting trained by Christie in a (live, customized) web based program. Christie is so awesome! She is so knowledgeable with medical billing and, honestly, dentistry in every aspect and holds your hand at every step.
Medical billing is sort of like learning a new language. You need to change the way u think and focus on the overall health and conditions and how they relate to the mouth. It is pretty amazing how many medications have manifestations in the mouth. So our training is helping us look at our patients a more thorough way!
My wife has taken over the position of biller and I think she s already come a long way. She's the "sharp girl". I m a bit of a procrastinator about things but I realize without my %100 this cant happen. Plus, it is my license that goes on every claim.
My opinion about medical billing, before meeting Olya and Christie, was" "General dentists dont bill medical insurance". We r now excited about how our new skill (learning) of medical billing will impact our patients and our practice in a very positive way.
Olya:
Thank you so much for putting the huge time and effort to figure this out for the dental profession. I can see that it a serious task to put a program like this together!
Looking forward to great success with medical billing!
Dr. Selim Alptekin
Metrowest Dental Care
Ashland, MA
February 2019
As an oral surgeon, i believed that our practice knew all about billing medical insurance. One weekend listening to Dr. Z talk about how to implement medical insurance billing into our practice proved to me that "you don't know what you don't know". Dr. Z's knowledge about the details that make it possible for insurance claims to be paid the first time you file a claim makes the effort of learning more than worthwhile. If you are serious about medical billing for your dental practice, knowing what Dr. Z has to teach you is a must.
FRED GUSTAVE DDS
Oral Maxillo-facial Surgeon
CARBONDALE, ILL
September 2018
Troubleshooting Program Testimonial
I am an experienced medical biller with 20 years of experience. I have attended 2 of Dr. Zs programs, and I have walked away from each with a new understanding or insight to apply to my current practice. I was fortunate enough to be invited to a more intimate troubleshooting program with just a few dentists where we were able to bring specific questions to the table to discuss. This by far was the most enlightening and helpful of the programs of Dr. Z's I have attended. I walked away with a new and better understanding of how to properly bill medical claims for dentists. Dr. Z and her associate Cathryn Bonar were extremely helpful in providing clarification and better insight into several aspects of medical billing that were giving us some trouble. Cat's presentation on pre-authorization was great! Her words helped me better explain the process to our staff, and we are following her advice with great results! Thank you, Dr. Z and Cat!
Jennifer Jezorwski
David Hazzouri Dental
Scranton, Pennsylvania
July 2, 2018
We have been working with Dr. Z for almost two years now, and the entire team feels the positive impact she has had. Her knowledge of medical billing, coding, etc. is second to none, and her teaching skills provide all the necessary steps and check lists, that are necessary for success. We certainly could not have done it without her, and we look forward to our yearly refresher session with her and her team.
Drs. Anita Milici and Frank Matarazzo
Navy Yard Smiles
Philadelphia, PA
May 31, 2018
Med Hx: Serious GERD. Had to have a surgical procedure to lengthen her esophagus. 35 years of acid on teeth.
INS COMPANY: BCBS of TX: Patient just received the news that her plan would cover all of her prosthetic superstructure, as well as her implant surgery. She wrote this in an email, to our consultant, Lori:
"Hi, Lori! I am still digesting today's news from you, and you can just imagine what it means to me and my personal finances! Never in a million year had I dreamed about my (medical) insurance covering any part of this treatment at your office. I am so grateful and feeling blessed to have moved to a company with such a generous insurance plan. I am a bit far from your office in Fayetteville AR (Note: patient moved to Dallas wearing provisionals), but this journey I shared with you and your team always brings me closer to you and everyone there."
Patient: Gowa B.
Dallas, Texas
It was nice to meet you at the Star of the North seminar this past April. I attended your lecture regarding medical billing and coding. Very interesting topic and I certainly learned new points of view on how medical billing can be beneficial for a dental office.

Dawn Miller
Office Administrator/RDA
Isles Dental Associates P.A.
Minneapolis MN
May 15, 2018
I will be teaching a course on dental coding for several practices this Wednesday (May 16) and have had some offices contact me about medical coding. I thought I knew a bit about medical coding (Sleep Apnea, Surgical Extractions, Grafts). However, after taking your course (at the Star of the North meeting on April 26 2018) and ordering your book, I realize that offices need your group. In the 30 plus years I have been in dentistry, your course was by far the best medical coding I have ever heard. Please send me some information to pass on to clinics.
Angie Loft, Associate
Practice Performance Group
Sunset Technologies/Sherpa

May 13, 2018
I don't know if your are the first one, or among the first ones, that started the medical billing for dentists but, at any rate, I want to applaud you for everything you have done by "opening our eyes" as far as billing the medical insurance for procedures that we are not aware we could do.
Congratulations for a job well done and best regards.

Navasart Kazazian DDS
New Smile Dental Group
Glendale, CA
May 9, 2018
Don't waste your time with any other medical billing courses. Dr. Z's class is the only one that will get you prepared to actually implement medical billing in your practice. She is a wealth of information and as a dentist she gives you the language needed to transition from the dental to the medical mindset. Invest in her class, it is worth every penny.
Dr. Thomas M. Mattern
Desert Dentistry, Phoenix AZ
March 3, 2018
I ordered the online training and the clinical CDs from the Z Group and I was really impressed with how thorough it was. I did not purchase the Z Book yet, but will be making that purchase very soon as it would be extremely helpful to look at examples of the claims. I learned so much from the online training and was able to start sending claims right after. Of course there is a learning curve and I made some mistakes and I am constantly learning. I did sign up with Change Healthcare as recommended and have found that very useful. I would recommend this course to anyone looking to get into the medical billing for a dental practice.
Amanda Harper
Office Manager
Dr. Philip Harper
Idaho Falls, ID 83404
January 3, 2018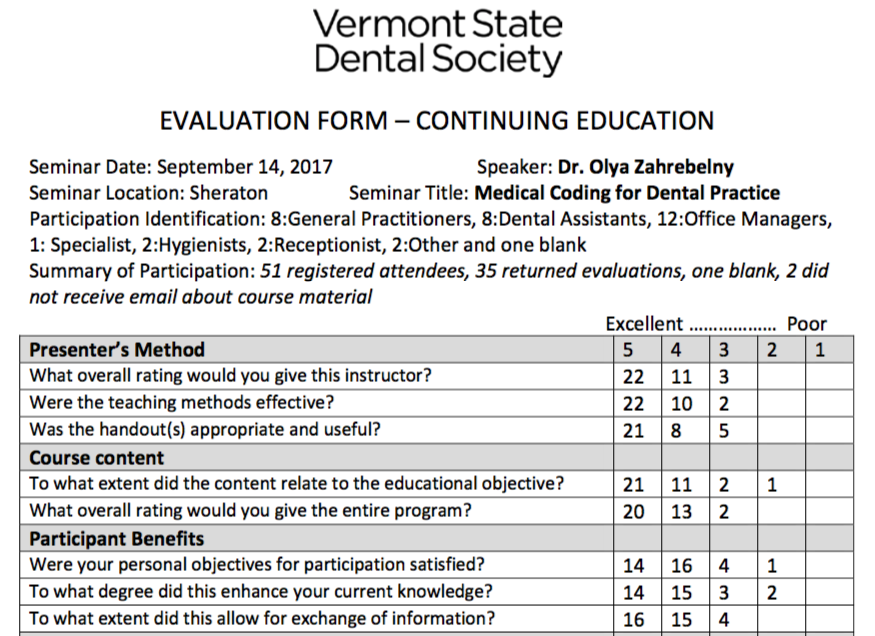 "Through a brief series of emails, The Z Group was able to verify that I had a legitimate appeal; this ultimately resulted in my health insurance covering my cleft lip and palate repair (both surgical and dental) in it's entirety. This save me tens of thousands of dollars. I would never have been able to complete the work on my own.
(Medical insurance) covered all the surgeries... as well as 1 dental implant and crown, as well as 2 crowns on top of the two I had already! They covered everything, I did not even have to pay my typical copay. Since I got my mouth repaired, my career has been on blast off. I am now a corporate employee, and am no longer a laborer and I make twice the money I once did. Thank you!"
Lucas J.
Patient
Denver CO
January 2, 2018
"I have participated in Olya's courses. I am stunned that all dentists aren't using her skills to improve their bottom line."
John McIntosh
GuidePro3D.com
Nov 2017
Dear Christie,
I wanted to take an opportunity to thank you for your excellent training (November 6-7 2017). And for sharing your files and research. You provided an energetic and informative experience. I left motivated to continue my own personal growth. Sometimes I've noticed the grind of being the only hygienist in the office and working kind of off by myself with my assistant that I lose my enthusiasm for what I do. You woke me up again and I so appreciate that. I feel a new energy and determination to continue personal development and raising the bar on myself.
So again, I appreciate you, your expertise, your energy and positivity. I count it a blessing that our paths crossed last week. I hope you and your family enjoy a wonderful holiday season.
Respectfully,
Cara Linde, RDH
Dr. Bradley Rowe
Ideal Dentistry
Kennewick, WA
Dr. "Z":
I so enjoyed your classes (at the Oregon Dental Conference on April 7 2017) and am enthused about the future possibilities. Again, you were the best speaker/class I have attended in my 35 years+ of working in the dental field. Your experience and realistic attitude are what is needed in this world now! I felt privileged to work with you!
Sincerely,
Cecilee Shull
Partner Engagement & Administrative Manager
Coast Community Health Center
Bandon OR
Being in medicine and managing medical practice in the past, I had a good grasp on the billing process and intricacies of the insurance maze. However, by attending Dr. Z's 2-day conference in 2009, I learned how important it is to understand the mechanics of proper coding and presentation from the dental side, even though the procedures fall within the medical scope of surgery. Fascinating! While approaching and learning the task, a dentist must start thinking as a physician. That's what Dr. Z is training you to do. It may take several sessions and follow-ups, but every next step helps, and makes you better and more proficient. Don't think twice - just do it!
Alexander Slepak, MD
Healthcare Projects Executive
Integrative Medicine Mentor and Educator
Oral-Systemic Health Consultant
​I had an opportunity to take a medical​ billing course with the The Z Group that really helped me understand how to bill medical insurance companies successfully. All my questions were answered and I realized what it was I was doing wrong and the reason my claims were not being paid. The Z Group also provides you with proper resources you need to file medical claims quickly and efficiently. Thank you Z Group.

Elaine Ralford, Biller for

Dr. Brian Venice
OakBrook IL
September 2016

Medical billing has definitely helped me in getting more productive than before and, with Dr Z's billing support, I was able to get 100% approvals on the medical prior authorizations and payments (which had all been previously rejected when I attempted them on my own).
Dr Harjot Brar, DDS
Healthy Teeth Family Dentistry, Glendale AZ
July 2016
We are a group of periodontal practices in the Seattle-Tacoma area. In September 2013, Dr Z provided our office with a customized two day in-house program, covering all of the medically billable procedures we provide, from exams/consults to CT scans, biopsies/excisions, through periodontal and implant surgeries. It also included a workshop, at which she was assisted by the Senior Z Group Consultant, Christie. Dr. Z had tailored her course specifically towards our surgical needs in a hands-on and result driven approach. This course made a huge difference in our approach to patients, in helping us recognize medically billable cases in our practice. Subsequently, we signed up for the month-to-month support, with phone calls on a weekly basis, with review of all of our claims and documentation prior to submission to the medical insurers. We used the support for one year. To have Dr Z's consulting team as our back up increased our initially shy competence with each case. Although it required complete commitment on my team's part, Dr Z's group saved our referred patients thousands of dollars in treatment costs. Our successes allowed us to differentiate ourselves from other periodontists with this additional service, providing a new niche in the dental community. Six months into our support, once we felt that we had a firm handle on medical billing, we also had Dr. Z provide a one day program for our referring doctors, to introduce the basics of medical billing to them and their teams. The difference it has made to our approach to our patients and to our practice is that we identified 34% more fee for service treatment plans as medically billable and significantly increased our collections from medical insurance carriers within the first 6 months. By improving our medical systems with Dr. Z's support, our treatment acceptance and case completion rose by 12% points compared to the previous year.
Dr. Minou Karbakhsch & Associates
MK Periodontics and Implants
Seattle-Tacoma WA
Good afternoon,
Attached please find the evaluations submitted by attendees for your presentation(s) at the 2015 CDA Presents in San Francisco, August 20-22. The quality of our program is due to the expertise and professionalism of our speakers. Thank you for your contribution in making the CDA Presents a success.
| | | | | | |
| --- | --- | --- | --- | --- | --- |
| Rating Scale | 1 = Poor | 2 = Fair | 3 = Average | 4 = Good | 5 = Excellent |
| | |
| --- | --- |
| Course Evaluation Questions | ​C​ourse ​Rating for all of Your Programs |
| 1. How was the speaker's delivery of the material? | 4.55 |
| 2. Were the learning outcomes met? | 4.47 |
| 3. Was the program perceived as valuable? | 4.47 |
| 4. Effectiveness of the visual aids? | 4.46 |
| 5. Was the material easy to retain? | 4.44 |
| 6. Overall satisfaction with this program? | 4.45 |
| | |
Please note that some comments such as audio-visual complications, continuing education criteria, convention center conditions, attendee personal license information, etc., are comments intended for CDA management and are not a reflection of your individual presentations. In addition, some programs did not receive comments.
Kindly contact me at
800.736.7071 extension 4948 or at with any questions or comments you may have.
Once again, many thanks for your participation at the 2015 CDA Presents in San Francisco!
Sincerely,
Lee Flickner
CDA Presents Program Manager
I wanted to take this opportunity to let you know just how much I enjoyed and learned from Dr. Z this past weekend at the program she gave to Virginia Family Dentistry.
I am a board certified periodontist and had my own practice for 24 years before joining VA Family Dentistry this past January. I am so fortunate to have joined this practice for a number of reasons but having my group bring in Dr. Z to educate us about medical billing taught me more in 2 days than the 24 years I was in my own practice. Her course is a "must" for anyone in the profession and should be required at all dental schools.
As I told Dr. Z, I was originally not looking forward to this course but she made it so informative that she left me wanting more. Kudos to her, and her staff, for the wonderful program we all participated in. My staff and I still have a lot to learn in order to fully implement all that she taught us but this was the necessary first step.
Please thank her again for me and I look forward to having her come back.
Dr. Carl M. Block
Diplomate American Board of Periodontology
Virginia Family Dentistry
"It was an honor and a privilege to be able to introduce Dr. Olya Zahrebelny at the CDA in San Francisco on August 21 2015. I specifically made the trip from San Diego to San Francisco just to be her speaker host. I've been watching her videos over the past year, but hearing her in person is a MUST. She makes a boring and confusing subject a little bit easier to digest."

"I also attended Dr. Z's workshop the next day. Boy....what a workshop!! I have never attended a workshop that was truly a workshop!! I mean we had 4 blank CMS -1500 claim forms to fill out during the session. We not only had Dr.Z's help, but the outstanding hand holding of, Tonya and Andrea, members of her

team."

"If you don't get a chance to hear Dr. Zahrebelny in person, at least buy her book . It is well written in a comprehensive format, with detailed examples. I will recommend it to all my students and clients who want to implement a medical insurance billing system in their offices."

"Again, it was an honor and a privilege I will never forget."

Rebecca Gerber

Owner/Lead Instructor

Academy of Dental Practice Careers, Inc.



I have had the privilege of attending two medical billing lectures (2013 and 2015) presented by Dr. Olya Zahrebelny. The information provided has been illuminating and mind blowing. Once doctors and staff retrain themselves to think medically, logical billing ensues. There have been so many prior instances of "hit or miss' billing through trial and error. Dr. Z's lecture has greatly improved our process and payment from medical, not to mention that she is a joy to listen to.
Megan Dean
VA Family Dentistry
August 2015
I recently attended the lecture "Medical Billing in the Dental Practice" by Dr. Olya Zahrebelny and I feel, that after 30 plus years in dentistry and insurance, I have never been more well-informed and satisfied with an Insurance lecture. I learned more in 2 days than in the past 30 years. She was wonderful.
Patty Smith
VA Family Dentistry
August 2015
I attended Dr. Z's course last year and it was very helpful. Dr. Z was very knowledgeable about rules and policy as well as guidelines of insurance companies.

Thu Tran DMD
Van Nuys, CA
Dr. Z came to our town for the in-house program and it was an amazing and eye popping two days. Having it in-house afforded us the luxury of one-on-one training that was very specific to the procedures we do on a daily basis. Thanks to Dr. Z and the entire "Z Group" team.
Chris Campus, DMD
Sorrento Dental Care
Pensacola FL
Tonya had amazing real world experience that she was more than happy to share with me. She was very knowledgeable about medical billing. She gave me hints, tips and tricks that have helped me immensely.
Mindy Riley – Office Manager
Southern Blvd Dental Corp, PA
Rio Rancho, NM
I highly recommend The Z Group to anyone looking at implementing Medical Billing in the Dental office. After communicating with them via phone and email over a number of months, attending their 2 day course in person, and having them come and complete the in-office training, I have been very pleased and would do it all over again!
Dr. John Bec, Owner
Alamo Oral Heatth
San Antonio TX
Dr. Z has a wealth of knowledge when it comes to filing medical insurance in a dental practice. I have only had one course with her, but continue to get all of the updates each year. I have been able to help many of our patients receive benefits that we probably would not have thought possible by filing their medical insurance. Her course is very informative and more than pays for itself. Dr. Z and her group are always there to help with any questions you may have along the way. I highly recommend her course and I know you will find it as rewarding as I have.
Cindy Wainscott
Office Manager
Perio Health Professionals
Offices of Drs. Michael McGuire and Todd Scheyer
Houston TX
This was the best class I have ever taken....by far! I tried for years to figure out how to bill medical insurance on my own and by taking other classes and all that did was confuse me. Upon taking Dr Z's class, and using her support afterwards, I have successfully integrated medical insurance billing into my practice. This has been a huge benefit for my patients and my practice.
Dr. Kipp Klein
Highland Dental Clinic
Kansas City MO
Dr Z,
Thank you for spending time with Dean, Amanda, Elise, and myself. We truly enjoyed our time with you. We are also extremely impressed and thankful that you paved the way for women in the dental and medical field. You forged the way for the rest of us – and we will do everything to continue the efforts for the next generations.
Btw, so far this year (in the first SIX WEEKS of 2012) we have generated 190K in medical billing……… yippee!!!!!
Lori McNeel, Patient Advocate
Dr. Dean McNeel, Ozark Prosthodontics
Fayetteville, AR
Dear Dr. Zahrebelny:




Since I took your course for the medical billing, I have been implementing the information you gave me in my office. I have used these tools with your support to utilize and bill patients' medical benefits, and I receive reimbursements on all the claims we have been submitting.In the beginning, we were not as successful. As we gained more practice and understanding of the process, we are now having a 100% reimbursements on all of our claims. This has transformed our office to think that we are not just dentists, but physicians and surgeons (of the mouth), who take care of the entire health of the patient with a global picture of the overall health and not just the teeth. I have hired a new staff to handle the medical claims and build a stronger practice. The reason this is working in my office is because I am involved in this process and training my staff according to what you have recommended. We have had many wonderful discussions with you of why the letters are written a certain way, and you have explained it well based on templates of how it is done according to the medical professional standard. I have full trust in you and I cannot thank you enough of what you have done for me and my office. We need more clinicians like you that have contributed and expanded new ideas to our dental profession and carry it to the next level.

Sincerely,

Muna Soltan, DDS

Riverside, CA



"We originally attended your Coding class in NY in 2008. We have been using the updated manuals every year and are experiencing great benefits. Last year (2011) we collected over 100,000 in Medical Insurance benefits. Thanks for all your help and if the advance billing ever becomes available for your old timers please let me know."
Thanks.
Wanda
Daniel A. Nickles, DMD
Greenville, SC
"I have many questions for you this morning but, first of all, I wanted to let you know that we have been paid $55,000 from medical insurance since we took your course four months ago.

It's been most exciting and rewarding to know it is allowing us to get better case acceptance, as well as being able to help patients get

some of their dental work done, which they otherwise might not have been able to afford.

Thank you for your course and consulting!!!

I wish we had known of this possibility of medical billing 23 years ago when I started my practice."

Dr. Claire Cho
Aliso Viejo, CA



Dear Dr. Z,
I can't tell you what your course and your consulting have done for our office. You really showed us how to tap into a virtually unknown resource which has helped us help our patients get the treatment that they need and allowed us to start being paid the money we deserve. 2010 was our best year ever financially, despite the sluggish economy, and I owe that in great part to you and your course. THANK YOU, DR. Z
Sincerely,
Dr. Doralio Millan
Miami, FL
"Medical billing can help 2 fold. It is essential for any doctor wanting to grow their practice through all the surgical procedures they have learned and the rapid growth of implant dentistry. Because through diligent investigation of a patients insurance these procedures are covered benefits and we can get paid for them. Consequently if these are covered benefits this means less money out of your patients' pockets and makes is easier for them to say "YES". I had 4 cases add up to over $110,000.00 and I believe only one of these patients was going to go through with treatment but with careful research and correct letters of medical necessity I was able to do all 4 cases and medical insurance paid for the majority of the costs!"
Dr. Bruce Fink
Tucker, GA
Dr. Z, Thanks for the help with the crown lengthening procedure. Attached, you will find a copy of the EOB/Payment; just received yesterday. My eyes popped out when I saw it. I thought you might want to use it in your upcoming course this week.

Thanks again. Joey

P.S. It's the best course for medical billing that I've ever taken. We've continued to promote your course. Hope some of our peers listen and go attend you course at some point.

Cory Logan, D.D.S., P.A.
Houston, TX



"I first worked with Dr. Zahrebelny in 1994 while billing for a 4 surgeon Periodontal office in Chicago, Il. Her depth of knowledge and clear, concise directions on medical billing of dental surgical procedures made her my primary resource when setting up the medical billing function for my current employer in Anchorage, AK. Dr. Zahrebelny possesses the ability to educate as well as inspire dental billing professionals to become proficient at medical billing of dental surgical procedures. Whether billing trauma cases, biopsies or LeFort I and BSSO orthognathic surgery, Dr. Zahrebelny has remained my primary resource and consultant on medical coding and reimbursement. Our oral surgical program has expanded greatly with the increased revenues realized by accurately billing medical insurance for these procedures. I would highly recommend her to all dental surgical facilities."
Su Miller, Patient Accounts Manager- Dental Department
Southcentral Foundation
Anchorage, AK
"Dr. Z's lecture opened our eyes to the possibilities of billing medical insurance and then having her in our office for a day of personalized consulting proved to be our launching pad to successful medical insurance billing. I can't imagine going forward in my dental practice without this knowledge and practical application!"
Adam P. Cramer, DDS
Tumwater, WA
"It has been a pleasure to work with Dr. Z! She is a wealth of information, and has been a significant partner in increasing our claims approval rate with medical insurance. We have had procedures covered under medical insurance we never thought possible previously."
Narpat S. Jain, DMD, FAGD, FICOI
Dumont, NJ
"Dr. Z is amazing! She has changed my practice and the lives of my patients. All the hard work really paid off when a patient last week told me "Thank you, I could not have afforded these implants without you billing my medical insurance."
Dr. Mary Oliverie
Wall, NJ
"If you've been at the front desk for any length of time you must have been to many different insurance courses/classes. Dr Z's course is far and above the best there is. The course is designed to make it easy to understand and easy to follow. The results of her course have made this office recoup thousands of dollars!!"
Laura L. Pforts
Dr. Daniel Brunner
East Cobb Oral Surgery
Marietta, GA
"Learning to bill medical procedures in our dental practice has been such a plus for us and our patients. They are so grateful to know we are truly working hard to help them utilize their medical insurance coverage for oral and dental procedures. Not only are we helping them but our practice as well!"
Patti Harris
Dr. Scott Golrich
Yorktown, VA
TWO DAY MEDICAL BILLING PROGRAM COMMENTS
Glidewell International Technology Center, March 16-17, 2012
Very informative. Highly recommend this course.
Very well explained in detail. Doesn't seem too overwhelming.
Enjoyed the Q&A from group and hands-on portion.Thank you for all your knowledge. I will be e-mailing you soon with questions as I wasn't to make this a success in our practice.
I enjoyed your course very much. Great class. Thank you very much.
I hope to take this class again. Excellent.
This was a very interesting course that opened my eyes to the concept of billing medical insurance. What a huge benefit to our patients and what a great practice builder.
Great course. Overall Dr. Z is great. Very to the point.
Very well explained and put together. Beautiful facility. Great content.
Thank you for a great course. We will try to come again.
DENTAL MEETING PROGRAM TESTIMONIALS
California Dental Association-San Francisco, September 8 - 11, 2010



Excellent speaker! She obviously understands the industry that we try to get payment from.

Very informative. The handout was perfect because it tells you all the information, so of you missed something due to a break for example, you have the handout to tell you what you missed. Dr.Z, your lecture was an eye-opener for this DDS. I appreciated your pep talk about our self-esteem as "doctors of the head and neck." I do need to value my own service more highly.

Quite helpful and insightful -- shared learned information with our billing dept.

Thank you for preparing a concise handout, which covered what was presented verbatim.

It was the best lecture. The speaker was great. The material is very useful! Good information, nice presentation! I'm so glad to have expanded my knowledge of how things get paid. We don't learn any of this side of things in school. Good update! Please have this doctor back again. She was excellent. Her slides coincided with her hand out. She was informative with new and pertinent information, was clear, succinct and did not put me to sleep. Excellent program. Please do more of this program thanks. Explained very clear and easy to understand.

Superlative, A +, highly relevant, well organized! Excellent handout, bring her back again. Monday morning put to immediate use info. For staff, buy the tape! Very knowledgeable speaker, very quick and express form for an update, very informative! Wow.. Wish I had taken this course years ago!

Super! GREAT CLASS! The brochure & lecture are the same & very easy to follow. very well put together. excellent!!! I love u!!!!!!!!! Thanks for the tips. It was a good course. The best!

GREAT SPEAKER. LEARNED QUITE A BIT!